" The simple, affordable and cost effective way to get your products and services online."
Call us - 07856 022255
OUR SERVICES
Professionally designed websites that look great and perform right, first time. Quality design and coding create the right impression for your business and give your customers confidence.
We can apply different photo effects in Photoshop, create flawless looks, remove backgrounds from your photos, and create custom graphic design elements..
With many years experience in logo design, we will provide you with modern, professional and 100% original logo design for your business.
Using your photos, we carefully create high-quality personalized artworks with you in the starring role. POP art style of Roy Lichtenstein or as a cartoon style.
Our websites and email are hosted on planet friendly servers powered by 130% renewable energy. With an 99.9% uptime guarantee, you can be sure that your site will always be online.
Our pricing structure means you will avoid the usual high initial setup costs and instead combine design, rental, hosting and email into one small monthly rental fee.
OUR LATEST NEWS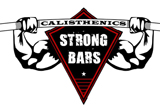 May 28
Strongarms gym are excited to announce the launch of their new calisthenics classes. Calisthenics, or bodyweight exercises, originated thousands of years ago in ancient Greece and have been a major component of fitness in athletics, military, law enforcement, and daily fitness for home workouts without equipment. Everyone is welcome so please come and see what all the fuss is about.
CLIENT TESTIMONIALS
" Thanks to Ab3 Media we have a website that brings in people looking for a top class gym in Alcester. Many thanks."

" Every business needs a good website and i am so glad i found Ab3 Media. They have held our hand through the whole process. Thank you so much. "

" A big thank you to ab3media.co.uk for getting our business onto the internet with a great looking website that didn't break the bank. "